MetroCount Traffic Counting System Sign-Up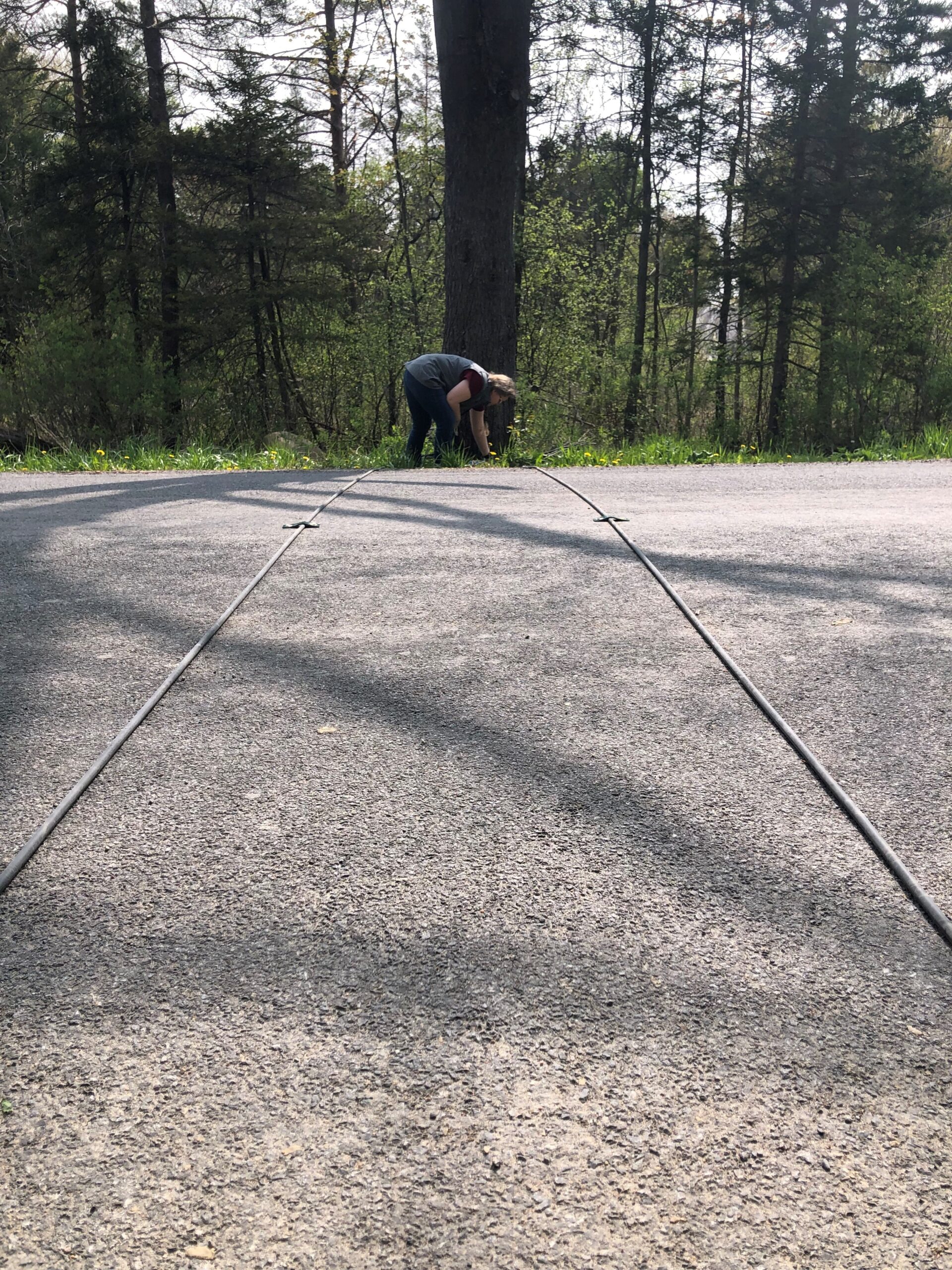 (Road tubes installed across the road collect data for traffic counts.)
The Tug Hill Commission is offering its MetroCount system to municipalities in the Tug Hill Region. The MetroCount system collects data on traffic patterns (vehicle speed, class, direction, flow, spacing, etc.) and is typically installed for one week. You may request a variety of data sets related to various traffic metrics. 
Commission staff will meet a municipal representative, preferably a Highway Department/DPW employee or official, on site to confirm the desired set-up location. The commission also requires an official or employee of your Highway Department/DPW to be present during the deployment and retrieval process to provide traffic control assistance. The commission will confirm all meetings with the municipal representative(s) 1-2 business days ahead of the scheduled appointment.
Please fill out the sign-up form here if your community is interested in commission staff facilitating the collection of road data to produce vehicle and traffic data reports. The sign-up form includes a full list of the data and reports available to municipalities. Please contact Gabriel Yerdon with any questions: [email protected], 315-785-2387.
Examples of Traffic Data Reports: