This exciting new multi-media exhibit is part of a collaborative project with artist, Loretta Lepkowski, Tug Hill Tomorrow Land Trust, the Tug Hill Commission and Traditional Arts of Upstate New York.
The people selected as Venerable Tug Hill folk exemplify the traditions and spirit of the Tug Hill region. Building on the original portrait series painted by Lepkowski, the multi-media project documents these individuals through portraits, pictures, audio and video, culminating in a comprehensive, multi-media experience.  We are extremely grateful to all of the Venerable Folks for sharing their life stories and Tug Hill adventures.
They represent the resourceful and hardy people of Tug Hill: the farmers, loggers, and mill workers contributing to their communities in so many ways.  Serving on local town boards, in schools, libraries, churches, and other organizations. Carrying on the traditions of hunting camps, Old Tyme fiddling, and food and dance festivals that celebrate their heritage, these venerable folk are passing on the Tug Hill way of life to the next generation.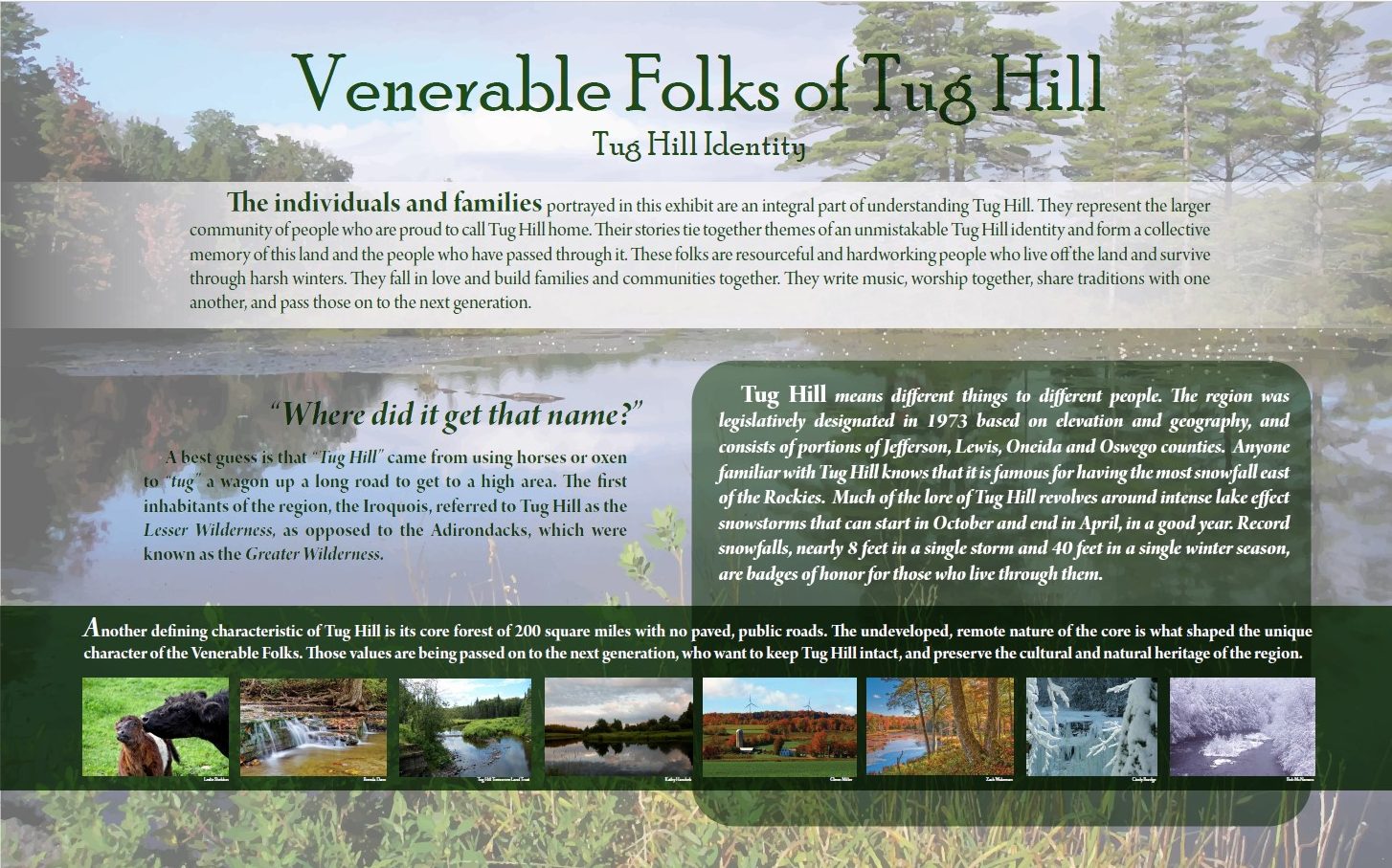 All of the panels below are vinyl popup panels with stand-alone frames, and measure 38″ wide x 69.5″ tall.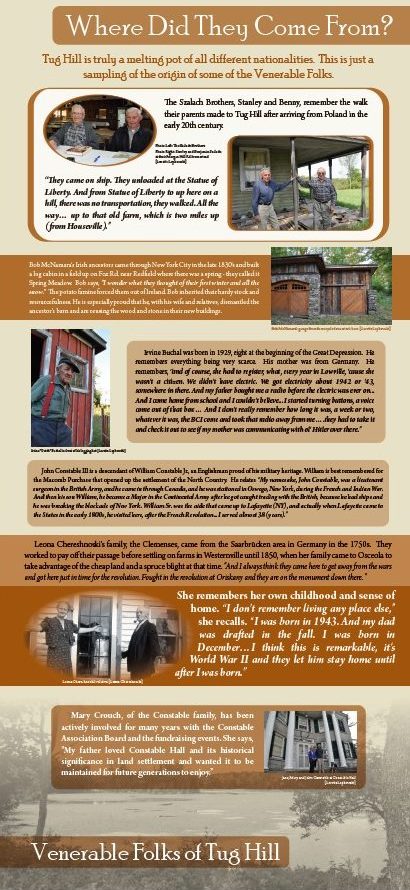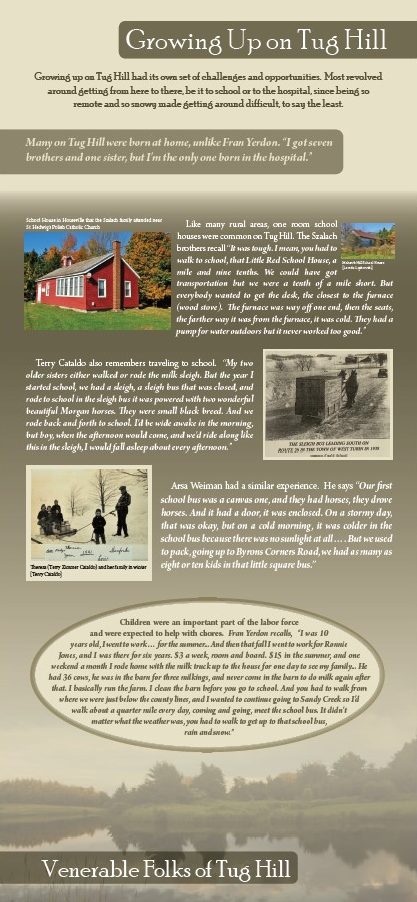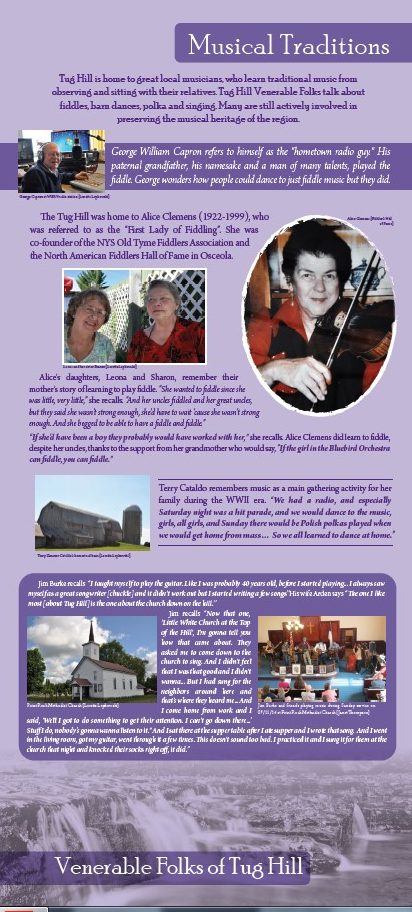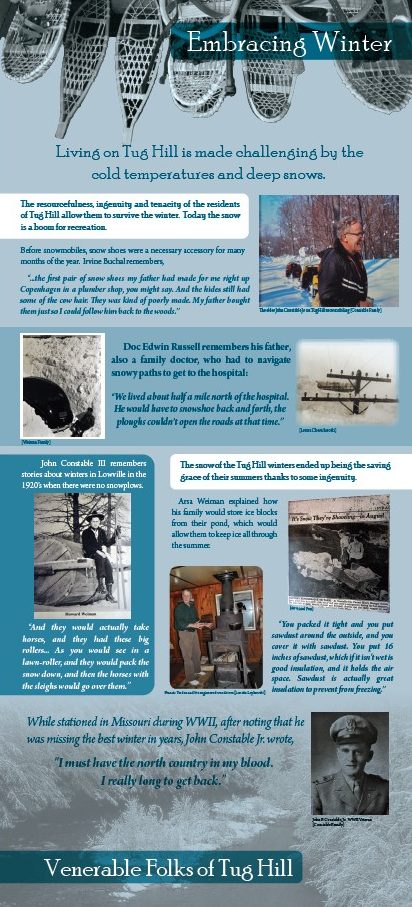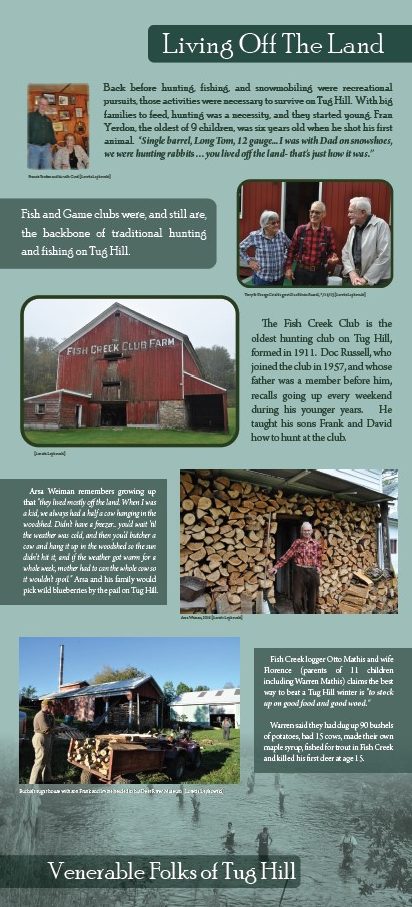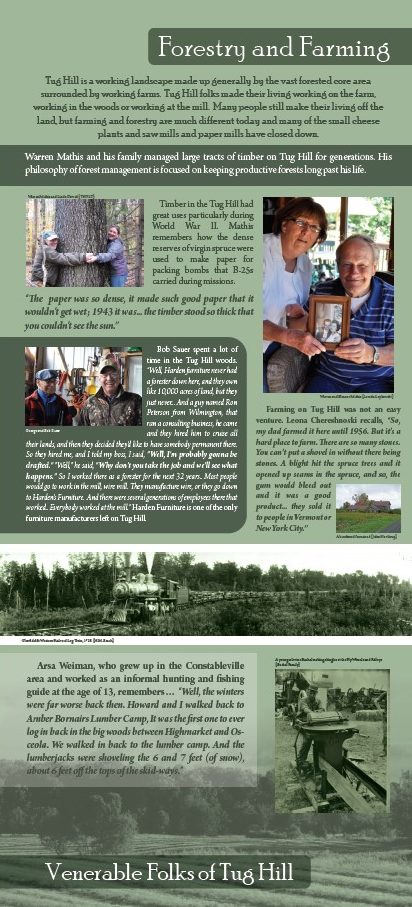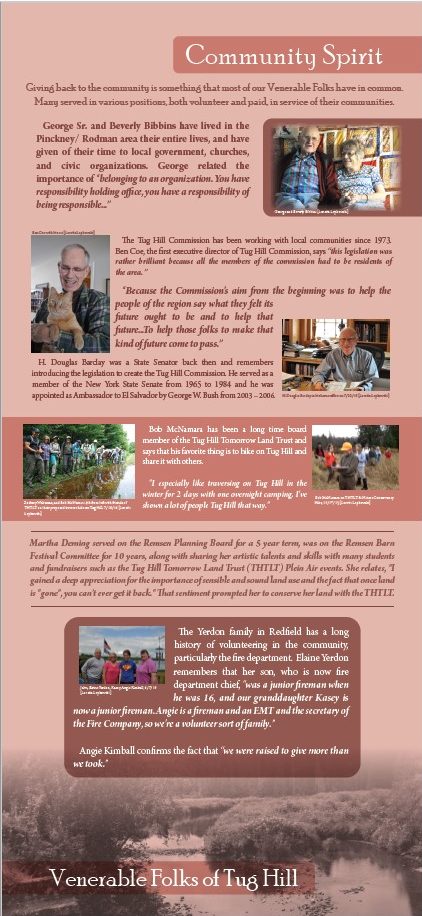 Portraits:  Doug Barclay, Francis Yerdon, Angie Kimball & Elaine Yerdon, Jim Burke, George Capron, Irvine Buchal, Leona Chereshnoski, Warren Mathis & Bob McNamara, Ben Coe, Martha Deming, Ed "Doc" Russell, Szalach Brothers, Terry & George Cataldo, Weiman Brothers, Bob Sauer.
Portrait sizes range from 15 3/4 " x 13 3/4 " to the larger 27″ x 21″.  Each comes with a biopanel 8.5″ x 11″.
There is also a video element to the exhibit.  Other historical items may be secured to round out the exhibit depending on the space.