Wednesday, June 14, 2023
at Zero Dock Street in Carthage, NY
(130 Canal Street)
$45 Registration includes continental breakfast, lunch, and snacks.
Updated Black River Watershed Conference Flyer 2023 (PDF)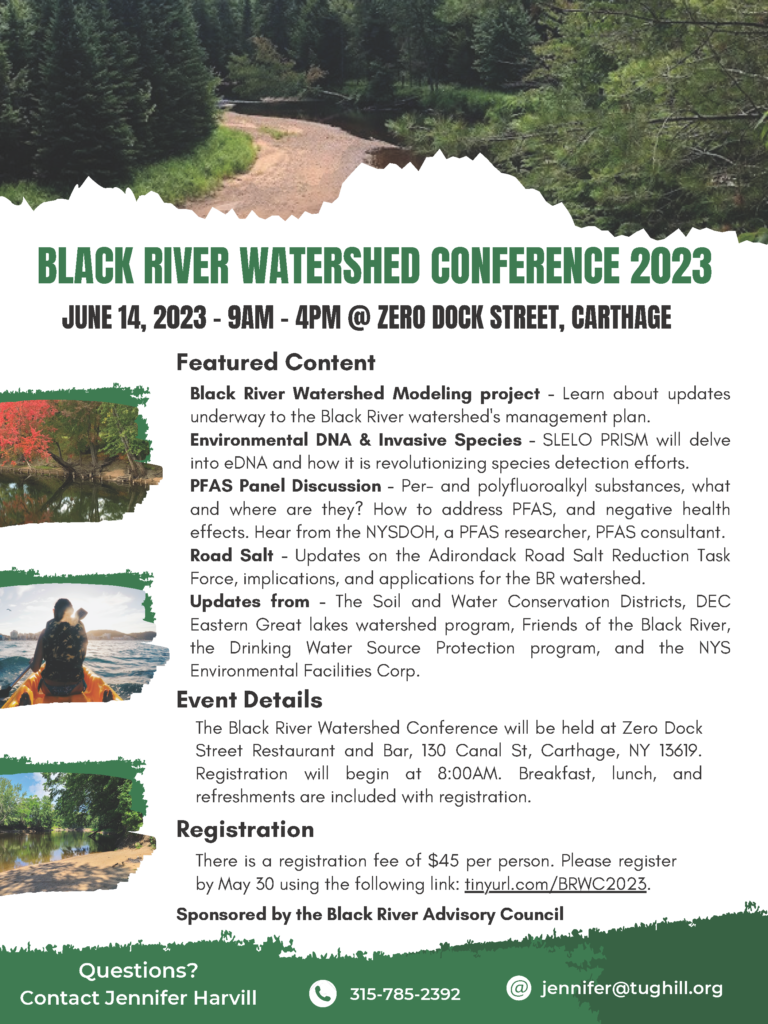 The annual event is organized by the NYS Tug Hill Commission, the Lewis County Soil and Water Conservation District and the NYS Department of Environmental Conservation Region 6. The annual Black River Watershed Conference stems from the completion of the Black River Watershed Management Plan in 2010. It is meant to bring together stakeholders in the watershed and provide an opportunity to learn about and discuss issues that face the Black River, as well as how to become better stewards of the Black River. The Black River Watershed includes over 60 communities in Hamilton, Herkimer, Jefferson, Lewis, and Oneida counties. While each community's character is unique and has its own diverse needs, we all share the Black River and the desire to keep it, its tributaries, and its watershed healthy and vibrant. Anyone interested in the Black River is invited to learn about real water quality improvement projects in local communities.