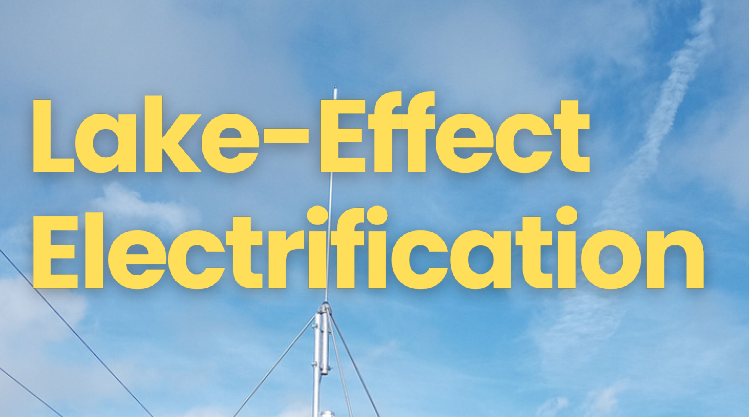 Delving even deeper into the atmospheric phenomenon east of Lake Ontario, Dr. Scott Steiger – assisted by twenty-two undergraduate students from SUNY Oswego – recently completed fieldwork across the Tug Hill region for a new Lake-Effect Electrification (LEE) project. This project was unique in the collection of first-of-its-kind data with cutting edge lightning mapping
arrays, dual-polarization X-band radar, and brand new balloon soundings. This data will provide meteorologists with a better idea of electrification and total lightning in lake effect snowstorms, as well as how wind turbines initiate lightning.
Join the NYS Tug Hill Commission and Dr. Steiger to learn more about the LEE Project and their initial findings, as well as some SUNY Oswego students to talk about their experiences storm-chasing in the Tug Hill region!
Tuesday, November 14, 2023
7 p.m. to 8:30 p.m.
Sandy Creek Town Hall
1992 Harwood Drive
Sandy Creek, NY 13145
and via Zoom!
Register for both in-person and online at www.tinyurl.com/leehybridwebinar, or call the commission office at (315) 785-2380.