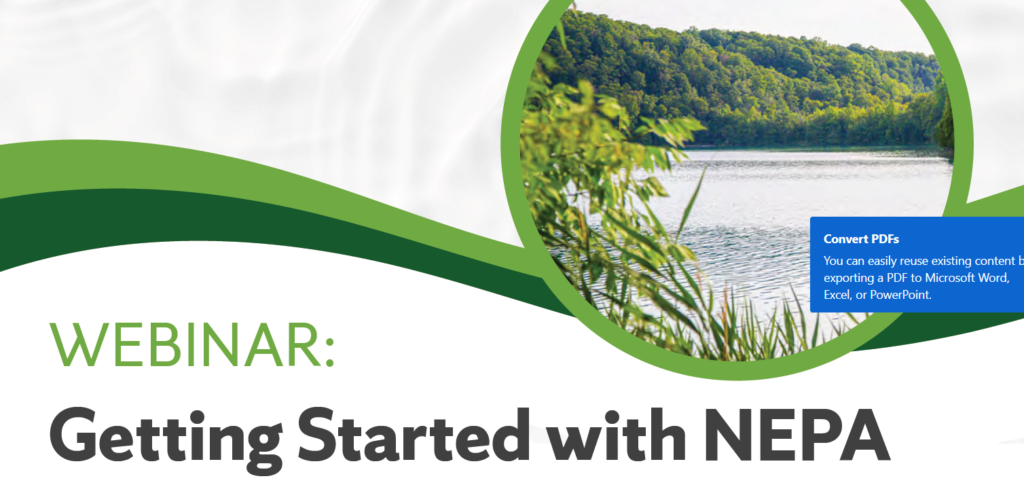 What communities need to know to engage with the National Environmental Policy Act
Monday, March 6 from 11:00 a.m. to Noon
The National Environmental Policy Act is one the most far-reaching environmental laws
in the United States. If you are new to environmental project development and
planning, this webinar is a great place to begin learning about NEPA. Join us for a
discussion of important NEPA background and processes, knowing when NEPA applies,
and what NEPA means for local projects.
Register here.
This webinar is presented to you by the NYS Tug Hill Commission, EA Engineering, Science, and Technology, Inc., PBC, and the Syracuse University Environmental Finance Center.