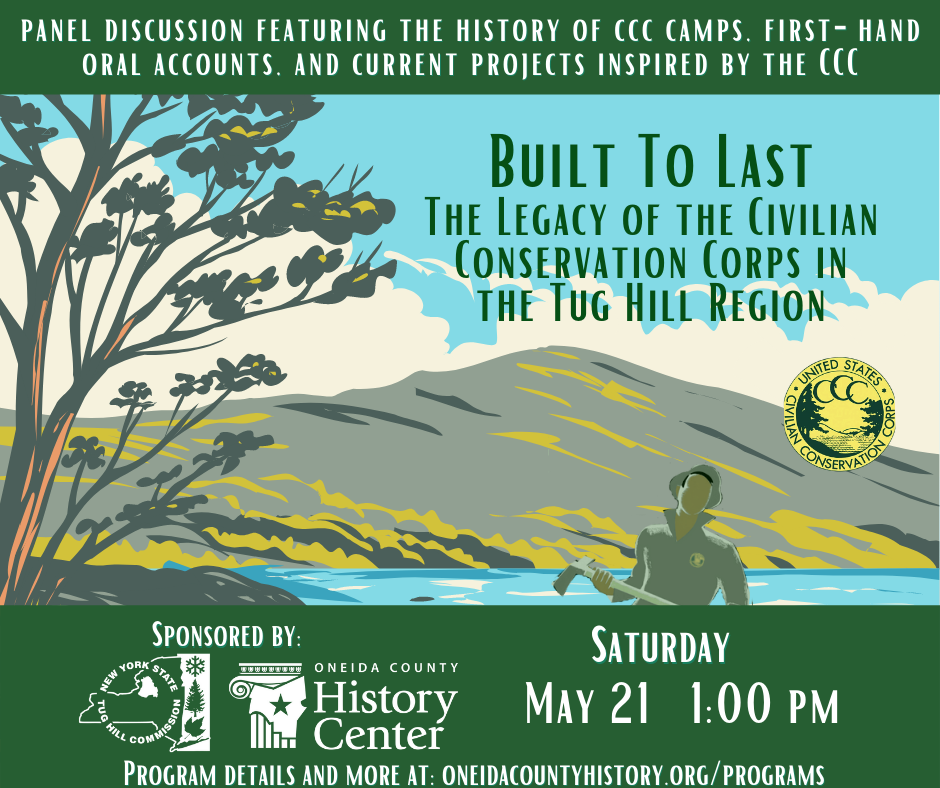 Join the Tug Hill Commission and the Oneida County Historical Center as we explore the legacy of the Civilian Conservation Corps (CCC) throughout the Tug Hill Region.
The CCC, fondly known as Roosevelt's Tree Army, was a public works program developed under President Roosevelt's New Deal. This program offered paid opportunities for young men during the Great Depression to sow the seeds of environmental conservation and civil development projects throughout the United States. Join us to hear about the history of CCC camps in our area, projects undertaken by the Corps, and first-hand experiences from a former CCC member about life at the camps.
To conclude, we will find out how this program provides the framework for AmeriCorps, Excelsior Conservation Corps, and the Student Conservation Corps, which are completing ongoing projects on state land throughout our region.
This program will be offered in person at the Oneida County History Center: 1608 Genesee St. Utica, NY 13502
If you are still interested but unable to make it in person, you may also register for the webinar at: Oneida County History Center CCC Program